Splitbrain Production Stockholm
— English information —
Welcome to Splitbrain Production Stockholm.
We write and record music, sound and speech in our studio in Södermalm, Stockholm. This side explains our main areas of production and sound design.
What can Splitbrain Production offer your company?
We write and record music, sound and speech in time for your deadline. We always find creative sollutions with our knowledge of recording music and making sound productions and sound design, and our network of musicians, sounddesigners and composers that cooperate with us makes us able to fulfil your wishes. Freelance specialists is only applied to when there is a demand so you pay for the work that has been done and nothing else.
No matter if you need music to the internet, jingles, speaker voices, sound effects or music for commersials we are here to help you find your personal sound. We want you to leave our facility satisfied that the finished product meets your needs, your specifications, and your budget.

Speaker/voice over
We can offer you a creative, professional environment for recording speaker or voice over. Together we develop the vocal timbre you are looking for. We got a big experience of working with voices, no matter if it´s speech or lead vocals.
Productions we offer include multimedia, advertisement, record production, digital video production and event. With our equipment, imagination and skill we got recording environment to realize your vision into a production. The languages we have are Swedish, American English, English British, Finnish and Russian.
What we do offer
• Our studio in Södermalm, Stockholm.
• A network of professional musicians.
• Production of speaker/voice over in the same studio where the recording of music and sound are done.
• You get the production in the format you require. You can even get us to mail the files to you if you´re in a hurry!
• A nice and creative atmosphere.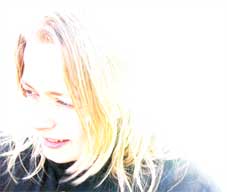 We cooperate with you to find the sollutions
Recording
• Record your band in our studio. The amount of time required is related to how well rehearsed your band is and how finished the material is in arrangement. We try to make the best out of your material no matter if you want a super fast demo or if you want to record bigger arrangements.
— Finished recordings are digitally mastered onto CDR or DAT.
• You write your own music and need musicians?
If you write your own songs and need instrumentation to your recordings we are able to help you. With our big network of professional musicians we are able to find a sollution that suits you within your budget.
• Field Recording
We got stable portable systems for location recording in the area of Stockholm.